In Uganda, Covid-19 restrictions have left many entrepreneurs in the informal sector struggling to take care of their families and cover basic living costs.
SF partner Tugende provides asset financing, training, life and health insurance, and active business support to help MSMEs own their economic future. Tugende's core product is a financing package for local motorbike taxi drivers in Uganda and Kenya, and it has also expanded into other income generating assets. Motorcycle customers own the bike within 20 months or less, doubling take-home income, improving job security and providing an opportunity to invest in their families and economic future."
Recognising the impact of the lockdown restrictions on the earning potential of their clients, and the severe knock-on impact this has on their lives, Tugende put in place a series of measures to help: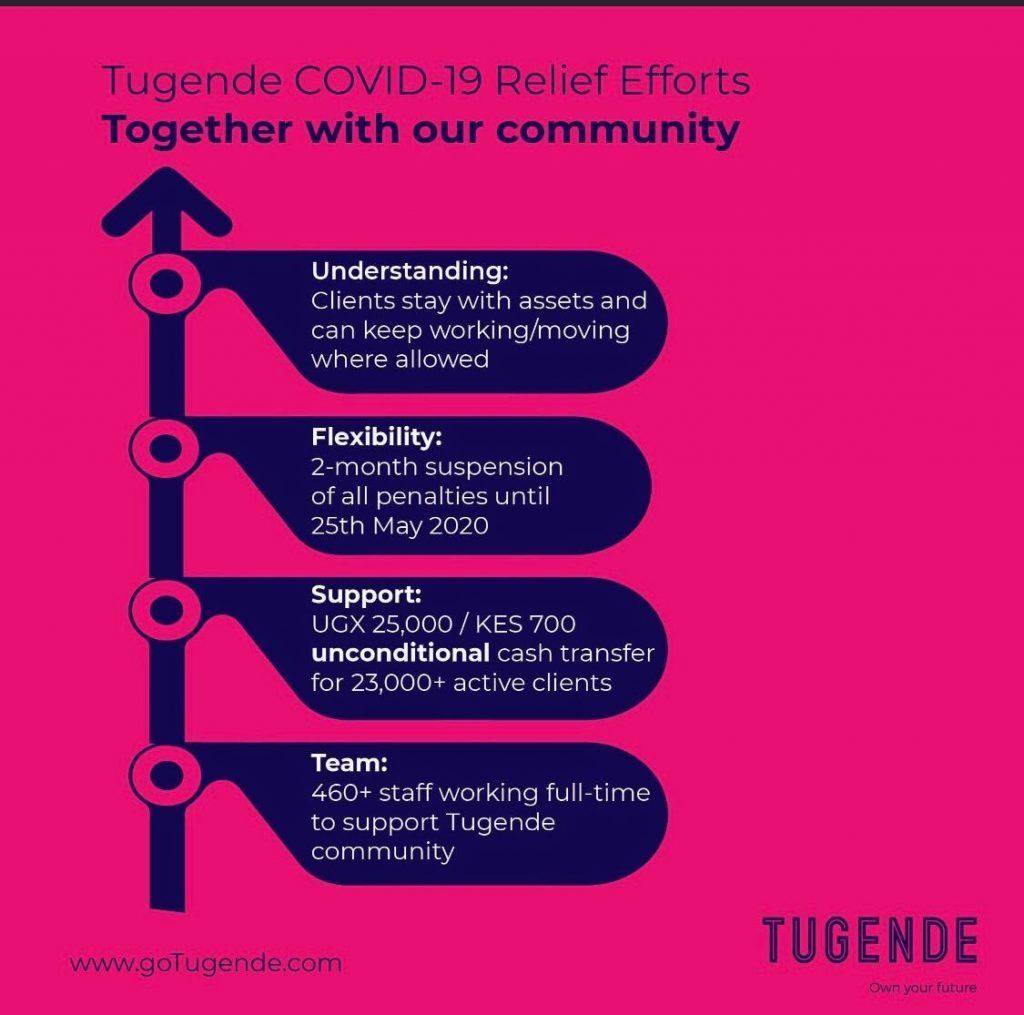 In these testing times we are encouraged to see many of the social enterprises and institutions in our portfolio pivoting or extending their services to support relief efforts in the countries in which they operate.