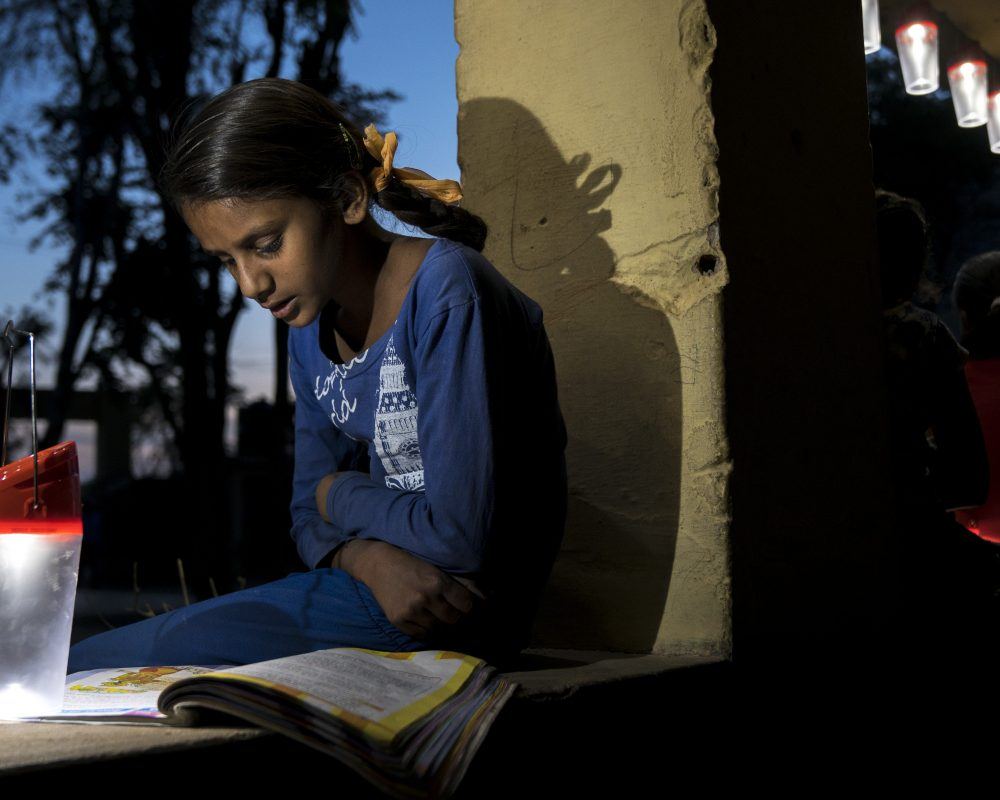 What type of organisation is Shell Foundation?
Shell Foundation is an independent charity, registered in England and Wales, that operates with a global mandate.
Why were you set up? What's your mission?
Shell Foundation was established by the Shell Group in 2000 to tackle global barriers to inclusive development related to energy, the environment and sustainable economic growth.
Our mission is to catalyse new solutions to tackle major social and environmental challenges in ways that are sustainable and generate large-scale impact.
What's your funding structure?
Shell Foundation was established with an endowment to cover our annual operating expenditure and ensure our long-term financial independence. The Shell Group has also made additional donations on an annual basis since inception.
We are also able to leverage further unrestricted and restricted donations from public and private partners at the discretion of our Trustees in order to further our charitable objectives.
How are you governed?
Shell Foundation is registered with the UK Charity Commission. Our governance structure includes a mixed Board of Trustees who oversee our work including senior leaders from the Shell Group and leading figures from sectors related to international development. As well as this, we have separate Board Committees to assist in good governance and decision-making, the Investment Committee and the Audit and Risk Committee.
We have also developed our own set of Business Principles to enshrine our values and govern how we conduct our activities, to which our staff and strategic partners are accountable.
What is your annual expenditure?
We spend $15m-$25m each year to provide a range of grant support and business skills to help our partners achieve financial independence and global scale of impact.
We use grant funding to off-set the risk for a range of public and private actors to support viable and scaleable models to solve global development challenges. Our support allows our partners to attract capital from a range of social investors, development finance institutions, governments, corporates and commercial banks.
How do you work?
We catalyse market-based solutions to tackle global development challenges in ways that can deliver global impact and become financially-independent.
Our approach has changed radically since our inception in 2000. Learning from what worked and what did not, we have pioneered a new "enterprise-based" model to:
identify the market failures the underpin major social and environmental problems
co-create new social enterprises and independent enablers to solve them
deploy a range of financial and non-financial support to demonstrate these models can work on a global scale and unlock private capital to fund growth and replication
create the enablers and infrastructure needed to accelerate growth and replication
This work is not easy and our partners face huge obstacles to success. Nevertheless, we have found this form of "venture philanthropy" a more effective and efficient way to deliver and sustain large-scale impact.
Learn more about Our Approach.
What global issues do you tackle?
A central feature of our "enterprise-based model" is the need to identify the fundamental market failures that underpin the world's toughest development challenges and to deploy entrepreneurial thinking to solve them. This takes focus. We aim to tackle some of the world's biggest development challenges – Access to Energy and Sustainable Mobility.
Our work has demonstrated that new disruptive solutions are required to solve these challenges at scale, which has led us to co-create and focus our support upon a small number of strategic partnerships with social entrepreneurs. To support innovation and achieve large-scale impact we have found it necessary to deploy a flexible range of business skills support and significant grant funding over a long-period of time.
What is your criteria for selecting partners?
We form long-term partnerships with a small number of potential game-changers: pioneers of new products and services that deliver social and environmental benefit to low-income consumers.
We work to identify market failures behind two specific global challenges and use our networks to find possible partners. We're looking for market-based solutions that can earn income, achieve financial independence and deliver significant impact on a global scale.
Our approach is run pilots to access the viability of business models, demonstrate technology and look for evidence of market demand. We take early-stage risk to validate and develop the most promising solutions.
We carefully select partners with a proven track-record in emerging markets, entrepreneurial flair, a shared vision for scale and sustainability and the necessary management skills and expertise to build a global business. All of our partners share early-stage risk and are solely focused on this work.
What type of support do you give to partners?
We deploy a blend of patient grant funding, extensive business skills and market links to accelerate innovation, help early-stage social enterprises achieve scale and financial independence and create specialist "market enablers" to remove barriers to scale and promote widespread replication.
We draw on the technical skills, business tools and networks of our founder, Shell, where possible to increase our impact – as well as extensive links across public and private sectors.
How do you define "scale of impact"?
Scale means different things to different people. For us, scale is about delivering cost-efficient solutions that impact large numbers of beneficiaries in multiple locations in ways that are ultimately financially viable and self-sustaining. Only those initiatives that meet all of the following criteria are judged to have achieved our goal of scale:
Large-scale development outcomes delivered across multiple countries and regions (measurable)
Earned income derived from the market (measurable)
Leverage that matches or exceeds our grant contribution (measurable)
Management team competence to sustain viable growth (subjective)
How do you measure the impact you create?
We work with partners to understand the social, environmental and socio-economic benefit that their products or services deliver – and support independent monitoring to evaluate this over time. We can then use output data (such as sales figures) as a proxy for impact to assess their performance as an organisation, and financial data (including smart-ratios such as subsidy per product sold) to assess progression towards financial sustainability. This allows us to react quickly to challenges as they arise.
At an organisation level we aggregate our impact data into four high-level indicators (jobs created, livelihoods improved, carbon saved and funding leveraged) to give an overview of our own performance and efficiency across programmes. Forecasting and financial modelling helps us to deploy the right resources at the right time to build a pipeline of new solutions and grow their impact exponentially over time.
We take a deliberately conservative approach to reporting impact numbers, and we do not report the wider benefits delivered by new entrants in the markets that we are working to build.
What have you achieved?
Several of our social enterprise and market-enabling partners now operate internationally across Asia, Africa and Latin America – delivering major social and environmental impact.
Visit  our programme and partner pages  to see the public benefit they have created. You can find the cumulative and projected impact across all Shell Foundation programmes here.
How can I submit a proposal?
We cannot typically respond to unsolicited proposals to fund projects or charitable initiatives.
We are though always looking for innovative market-based solutions that will significantly improve access to energy and promote sustainable mobility in developing countries. If you meet our criteria for partner selection and would like to discuss your ideas then you can reach us here.
How can I find out about job opportunities?
We advertise any vacancies that arise at Shell Foundation via our LinkedIn page as well as the major leading business and development recruitment websites.