Two SF partners from the Mobility portfolio have secured growth investment to help them expand their services in East Africa.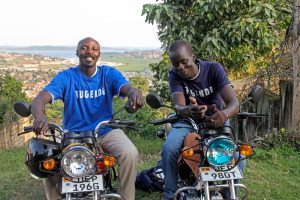 Tugende – which SF has supported since 2016 – recently announced a $3.6m investment from VCs Partech and Enza Capital – both of whom specialise in early-stage Venture Capital backing.
Headquartered in Kampala, Uganda, Tugende uses asset finance, technology and a high-touch customer support model to help micro, small and medium-sized (MSMEs) businesses to own income-generating assets, with its core product being a lease-to-own/hire-purchase package for motorcycle taxi drivers in Uganda and Kenya.
The support package includes training, medical and life insurance, safety equipment and hands on support through the journey to ownership.
Tugende has served over 43,000 clients with more than 16,000 already achieving full ownership of at least one asset. The funding injection will add to Tugende's strong portfolio growth in Uganda and Kenya.
Find out more about the Tugende business model.
Another partner, Ampersand, has secured a similar amount for its pioneering e-motorbike business in East Africa.
A $3.5m injection of capital from Ecosystem Integrity Fund will enable Ampersand to expand its bike and battery-swap station network in its base country of Rwanda and start to expand throughout East Africa.
The fundraise generated press coverage in Bloomberg.
"This investment dispels the myth that electric transport will happen in rich nations first and trickle down to developing countries later,".
Josh Whale, Ampersand's CEO.
The company has a waiting list of more than 7,000 drivers and is expanding firstly into neighbouring Kenya.  It aims to electrify all of East Africa's motorcycle taxis by 2030.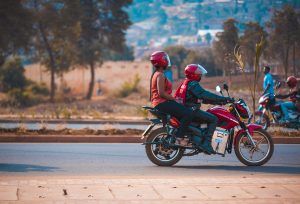 Motorbike taxis are one of the most common forms of transport in East Africa and it is estimated there are around five million in the region.  Start-ups like Tugende and Ampersand are helping to formalise the industry as well as addressing the challenge of improving air quality in polluted cities.
Find out more about the Ampersand business model.