As the world recognises International Women's Day there are stories from across the Shell Foundation portfolio recognising the importance and impact of gender equality.
Gender impact across markets and sectors
Aavishkaar, a multi-product growth financial services group with a focus on India and Africa, launched its 2020 Impact Report on International Women's Day, featuring stories from 14 women and girls positively impacted by the businesses Aavishkaar supports, including case studies of:
Building livelihoods in rural Indian communities
Championing inclusion and equity
Spurring entrepreneurship in Africa
Shattering stereotypes
A new coalition focused on gender-lens investing
Last month saw an official launch of The Gender Smart Enterprise Assistance Research Coalition (G-SEARCh), comprising a group of six like-minded impact investors committed to investing with a gender lens. The consortium includes AlphaMundi, Acumen, SEAF, Root Capital, AHL Venture Partners, and Shell Foundation.
G-SEARCh is committed to support its members' respective portfolio companies with grant capital to integrate gender considerations across their business models. G-SEARCh members recognise an opportunity to leverage respective efforts to identify similar challenges, opportunities, lessons learned and replicable insights that could be shared with the broader investment community.
More importantly, G-SEARCh members have created a unique research opportunity to collate and analyse data spanning 15+ SMEs that are incorporating gender-smart interventions with the hope that this data will demonstrate the business case for incorporating gender-smart interventions across early-growth stage SMEs in emerging markets.
Continuing to POWER inclusion in the Indian energy development sector

In 2018 we launched a three-year programme with FCDO (India) designed to promote gender inclusion in the Indian energy development sector.
The programme aimed to create 5000 jobs and support more than 100 women to set up micro-enterprises in the energy sector and 15 women-led energy start-ups to scale operations in rural and urban India.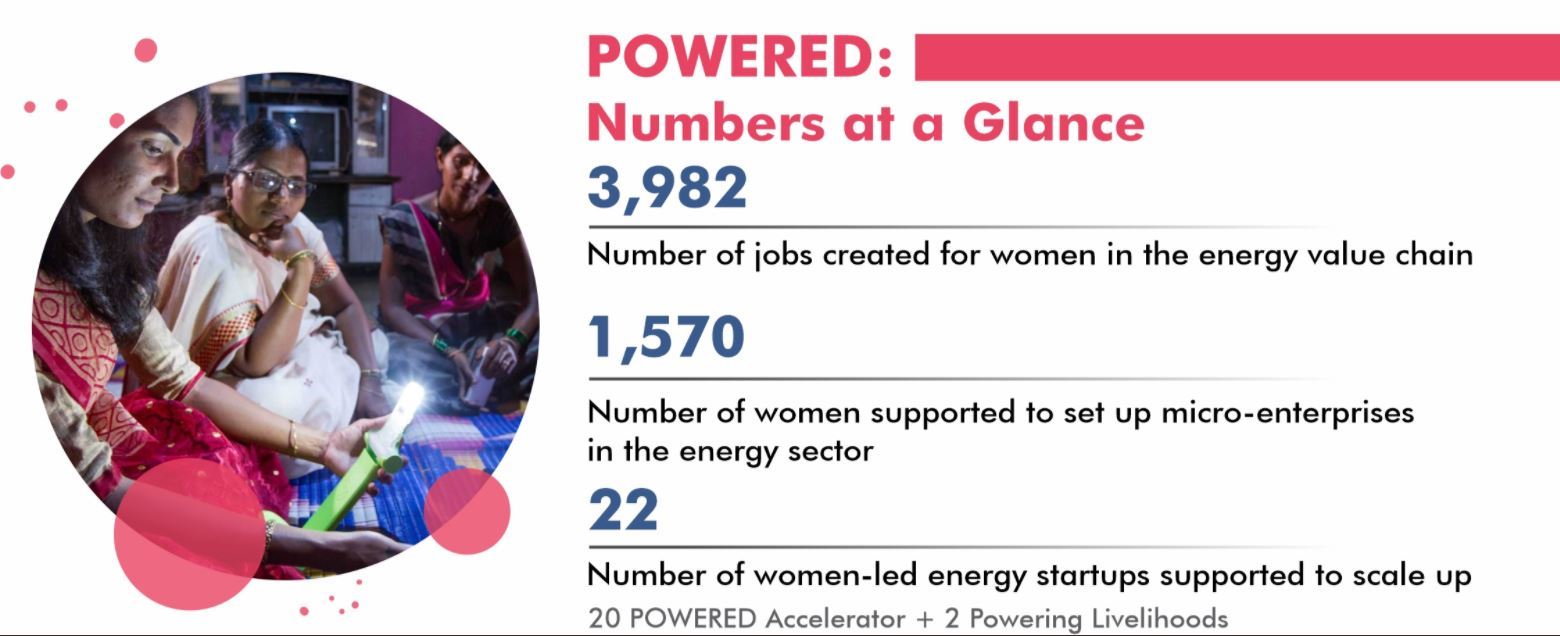 We are proud to see the work being done by women and supporting women throughout the SF portfolio.